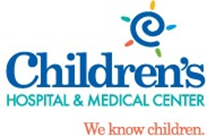 Nursing Project Request/Tracker (QI/EBP/Research)
Purpose: This tracking system is designed to maintain a complete list of all nurse led research, evidence-based practice, and quality improvement projects that are completed or in process at Children's Hospital & Medical Center. To be "nurse led " the nurse must function as the Primary Investigator or Project Leader and is responsible for overall conduct, regulatory/ethical requirements, management, completion, and dissemination of the project.
Directions:
1. Project TOPIC approval - In order to have your project topic reviewed for approval, the Primary Project Leader, Secondary Project Leader, and Initial Proposal sections must be fully completed
2. Project PROPOSAL approval - In order to have the project proposal reviewed for approval, the Primary Project Leader, Secondary Project Leader, and Project Details sections must all be fully completed. Both work/school AND personal email contact information is required.
3. You must select "submit" to generate email notification to the Nursing Project Advisory Committee. Failure to do so may result in review/approval delays.
4. Keep the RETURN CODE so you can return to the database to enter updates in the Results/Summary and Dissemination Details sections. You MUST SAVE the RETURN CODE you receive when initially selecting Submit or Save/Return. You will note in the top right corner of the tracker screen there is a "Returning?" that when selected will ask for the RETURN CODE.
5. Periodic reminders to update the tracker may be sent to your email.
6.Contact Amy Phillips ([email protected] or 402-955-4654) if you have questions.
You have selected an option that triggers this survey to end right now.
To save your responses and end the survey, click the 'End Survey' button below. If you have selected the wrong option by accident and/or wish to return to the survey, click the 'Return and Edit Response' button.